Do you treat yourself to the occasional box of chocolates? If so you may have a Ferrero Rocher box waiting for a DIY project, ready to be recycled and given a new lease of life. I have upcycled my Ferrero Rocher box into a stylish windowsill herb planter. A desire to brighten up my kitchen windowsill is the inspiration for this upcycled project.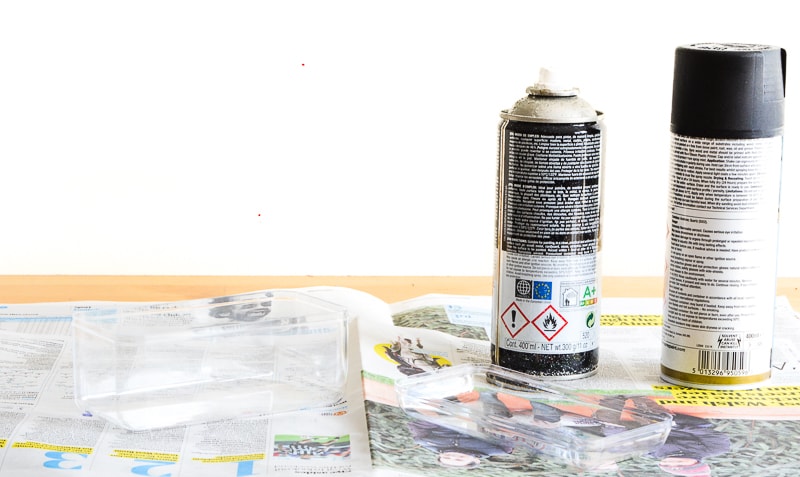 The lid makes a perfect water contain for the herbs, perfect for those who like to water once. The project combines white spray, chalkboard spray, gold leaf, drill and chalkboard pen. A quick and stylish DIY, accessible by everyone.

If you have no Ferrero Roche boxes you may have some old cake tins perfect for a wall hanging planter, some scraps of leather make great pot holders or if you are looking to upcycle sweet tins check out my most popular post sweet tin transformed into gift tin.
Ferrero Rocher Box DIY Herb Planter
RECOMMENDED SUPPLIES:
Empty Family Pack Ferrero Rocher
Chalk Board Spray
Drill
PVA glue
Gold Leaf
Herbs
Spray the box with chalk white spray paint – it is best to do several thin layers to prevent runs in the spray paint.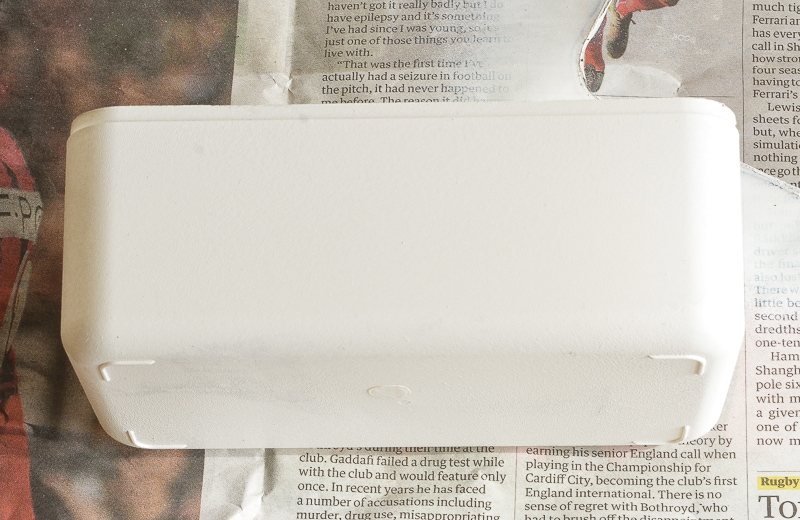 Spray the lid black with chalkboard spray.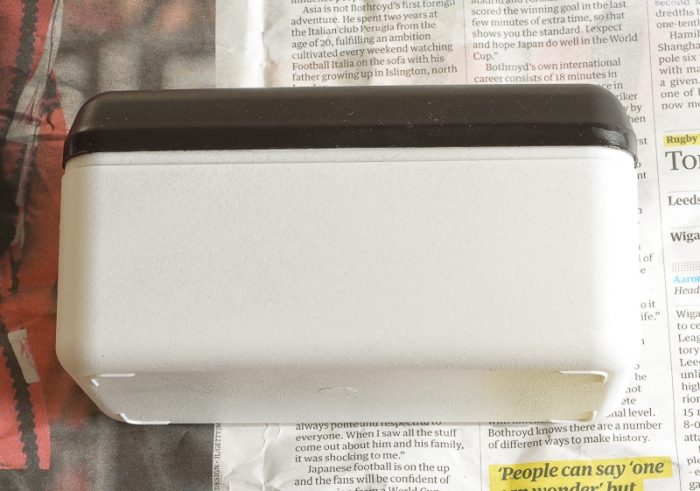 Once full dry paint a thin layer of glue (I used PVA) diagonally across the long side, along one short side and diagonally across the back.
Allow this to dry for five to ten minutes then apply gold leaf to the glue areas.
After a couple of minutes rub over with your finger, to create the dappled effect. If you would rather a crisp block of gold leaf to dry for a couple of hours and then brush off any loose gold leaf.
Using a wood drill piece drill through the base of the box – place a piece of scrap wood underneath for your drill to drill through to. Drill slowly so as not to shatter the plastic box.
Add your plants.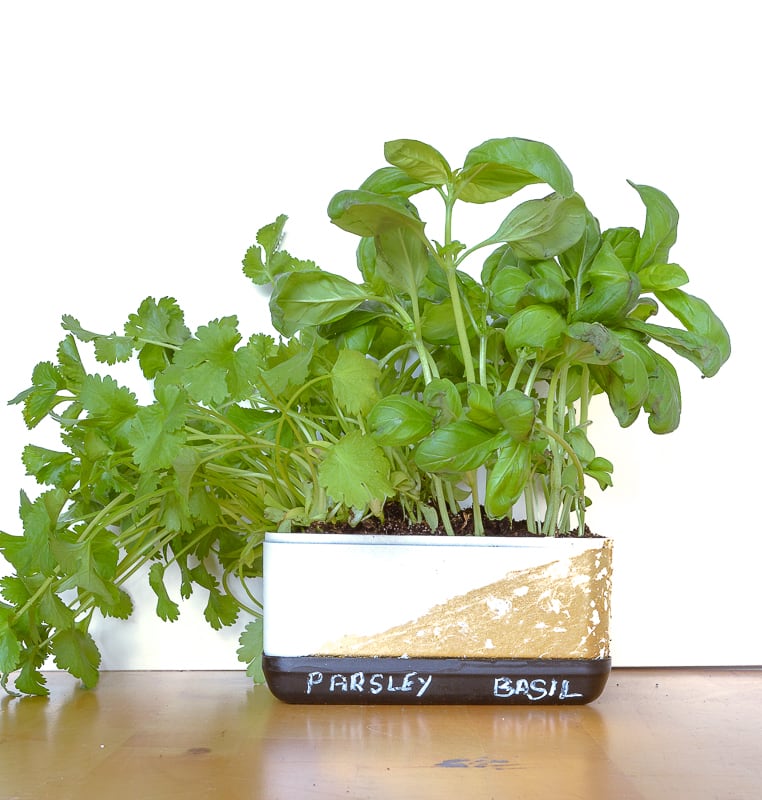 If you choose you can write the names of your herbs onto the black lid, before filling with water.
Sign up for a monthly newsletter for top hints and tip sheets, plus PDF of the most popular bag patterns.