This DIY for unpaper towels involves no snap's – grab a reusable kitchen towel from a basket and you are good to go, quick and easy. Unpaper towels are an easy eco swap, ditch the single use kitchen paper towels, and make yourself some lovely reusable fabric ones.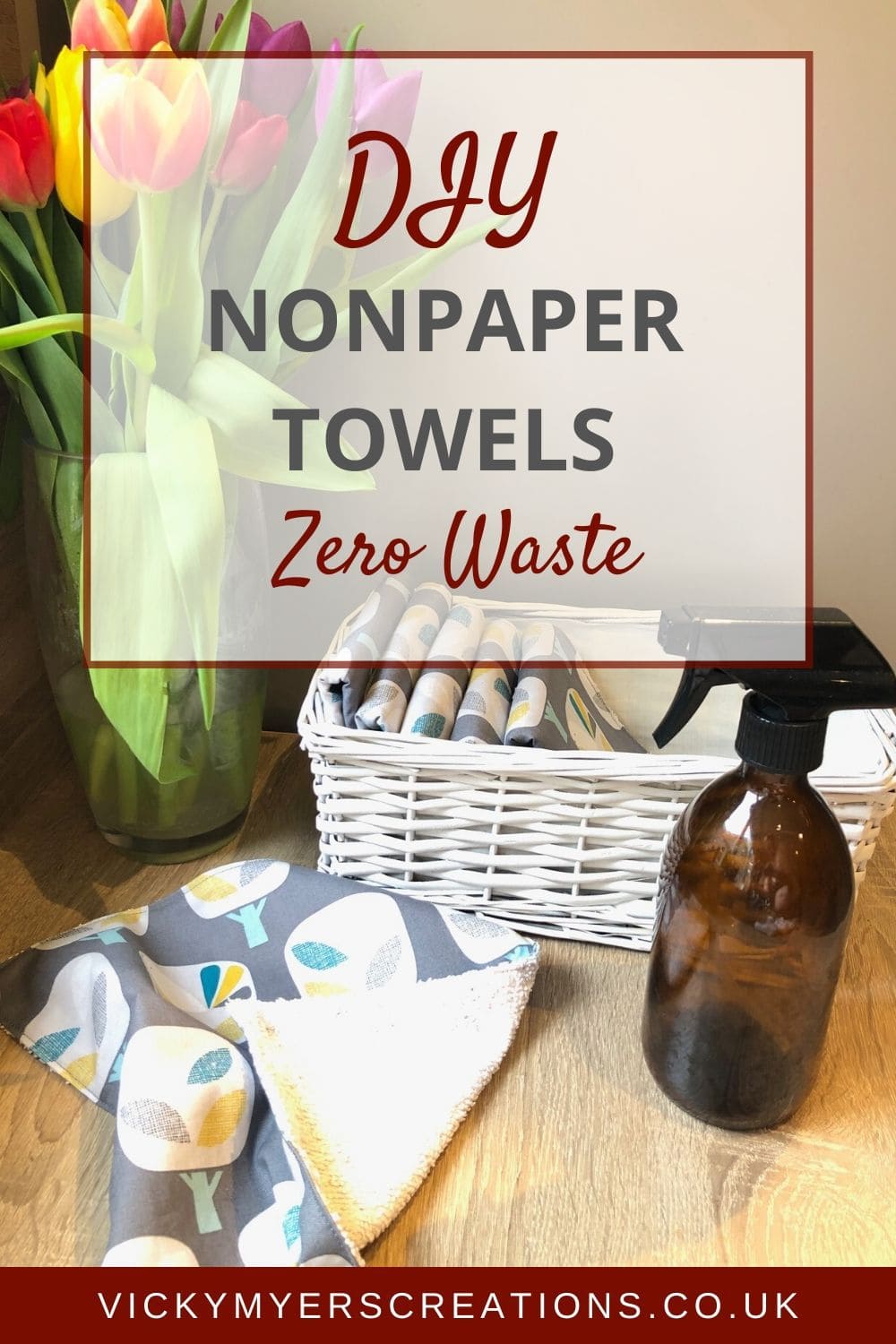 I like to use a 100% cotton for one side, which is perfect for wiping up bread crumbs, and an old towel for the other side, perfect for wiping up spills.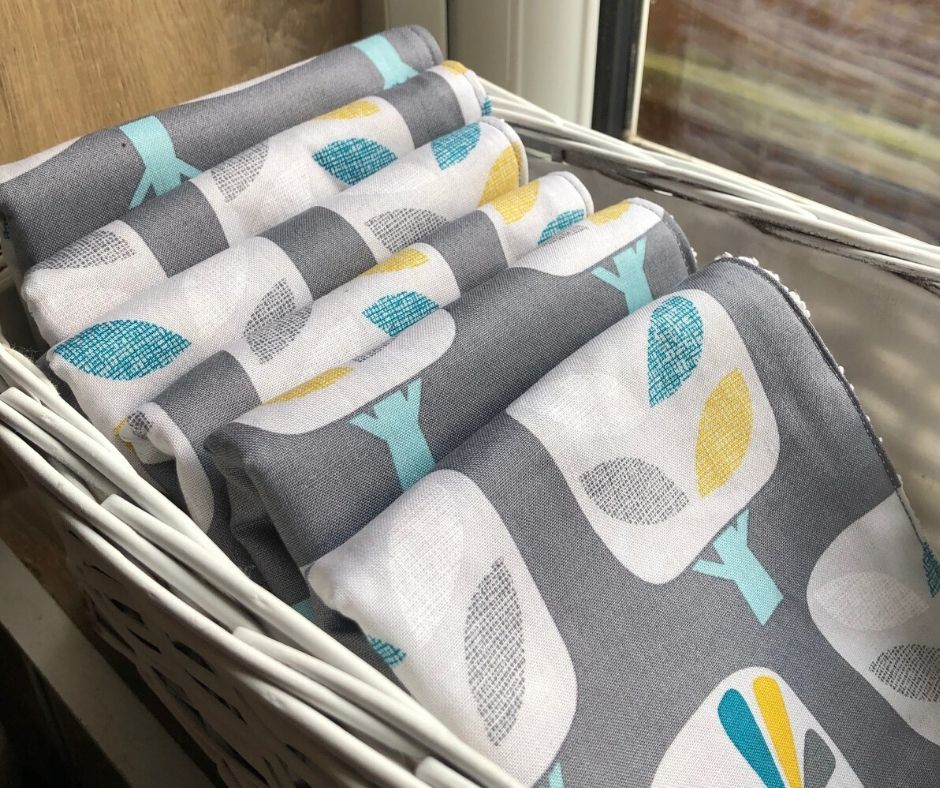 Raiding my fabric stash I have a lovely print from Dashwood Studio plus I am fortunate in that I was donated some rather 1970's toweling fabric which has been used as curtains – it's a great weight, and lovely and absorbent. The print is not my style so I am going to use the wrong side as the right side!
Unpaper towels DIY
Reusable kitchen towels re a super quick and easy make, a great eco swap for your kitchen
Active Time
2 hours
1 second
Total Time
2 hours
1 second
Materials
1. 100% cotton - I used Dashwood Studio Nesting Birds
2. Old towel
4. Thread
Tools
1 Cutting Mat
2. Rotary Cutter
3. Sewing Machine
Instructions
Cut your cotton fabric with a rotary cutter, quilters ruler as a guide and cutting mat to make 11" squares.
Place the right side facing the right die of your towelling, pin and cut towelling to size (I tried cutting squares of towelling with the rotary cutter but it just wriggled too much)
Sew all around the outer edge, with a 1/4" seam allowance, allow a three-inch turning gap along one edge.
Trim the corners, this will reduce the bulk and help you turn the fabric out. be careful not to snip the stitches.
Turn the fabric right side out, carefully push the corners out - you could use a chopstick for this or a pair of scissors.
Turn in the three inch turning gap, iron, pin in place.
Lastly top stitch around the DIY nonpaper towel.
Notes
Check the absorbency of your towelling before you start.
If you are looking to make a variety of eco swaps check out eco sewing projects, reusable items for everyday living.