Upcycled Denim Apron – DIY Gift
November 3, 2016
Welcome to Day 2 of #12DaysofChristmasDIYChallenges
The video for today's challenge stars yours truly, be kind, I'm not a natural!!
The challenge – Take an old pair of jeans and turn them into a Christmas Gift
It is no secret I love reusing denim, it is such a versatile hardwearing fabric. Plus it is so easy to source, a quick plea on Facebook usually results in five more pairs to play with!!
These are some of my favourite denim upcycled makes –
Today I'm going to share with you a quick gift – whip up an apron in less than an hour. Pair the apron with DIY tools or cooking accessories and there you have it one thrifty homemade gift:)
Upcycled Denim Apron
You will need:
wide legged jeans
Complimentary fabric for pocket
bias binding
webbing for straps
Measurements
5yr old-
Straps   Neck strap
Pocket Piece
Apron
58cm along the bottom
58cm high
18cm along the top
38cm along the sides
9 yr old –
Straps   Neck strap
Pocket Piece
Apron
60cm along bottom
65 cm high
19cm  along the top
38cm for side
Adult
Straps   Neck strap
Pocket Piece
Apron:
62cm along bottom
89cm high
21cm along top
61cm along sides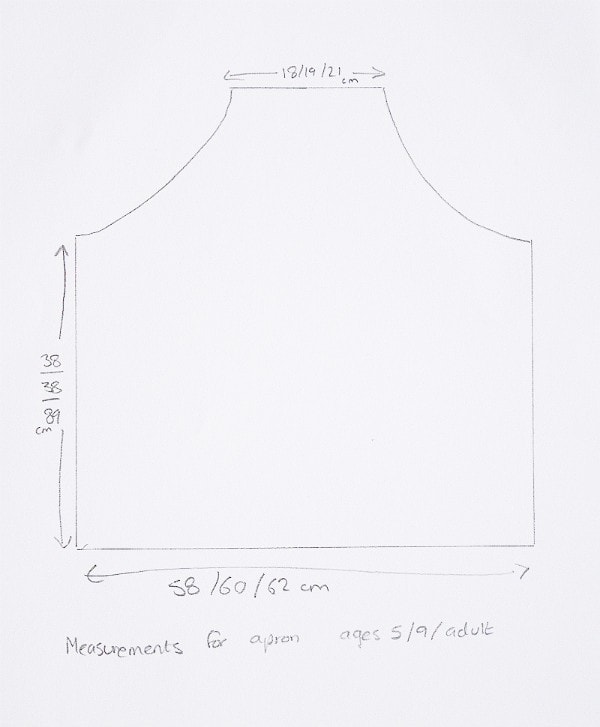 To Make:
Start by cutting along the inside seam of the trouser leg, cut off the leg near the pocket.
lay out your denim – alter the trouser leg seam so the fabric lays flat if need be.
Cut out your apron – if you find it easier make a paper template with measurements.
Fold over twice the top of the pocket and press.
Stitch in place. Fold in once the side and base of the pocket. Pin centrally onto the apron.
Stitch round the pocket twice, encasing the raw folded edge between the two lines of stitching.
Fold and press your bias binding. Pin the side straps and the neck strap in place. Work your way around the apron pinning the bias binding in place to finish the raw edge of the apron.
Stitch round, when you reach the strapping fold over so it lies in the right direction for use.
Hurray – your done:) One quick and easy DIY denim gift:)
If you would love to see more Apron ideas why not visit All Free Sewing for some great free tutorials.
Stay tuned for more #12DaysofChristmasDIYChallenges
Please do link up, I would love to see what you ave been making.
A passion for sewing, upcycling and caring for the environment - the perfect excuse to haunt charity shops for bargains!