My husband and I chose not to give each other gifts this year, but he surprised me and brought me this rather large collection of old keys. My kind of present… New Years Day was rather wet and miserable, whilst I had a nap Jared and the children had great fun creating animals for the keys. I love the animals… No searching Pinterest for upcycling old key ideas for them, they just got stuck in and had fun.
Such creativity.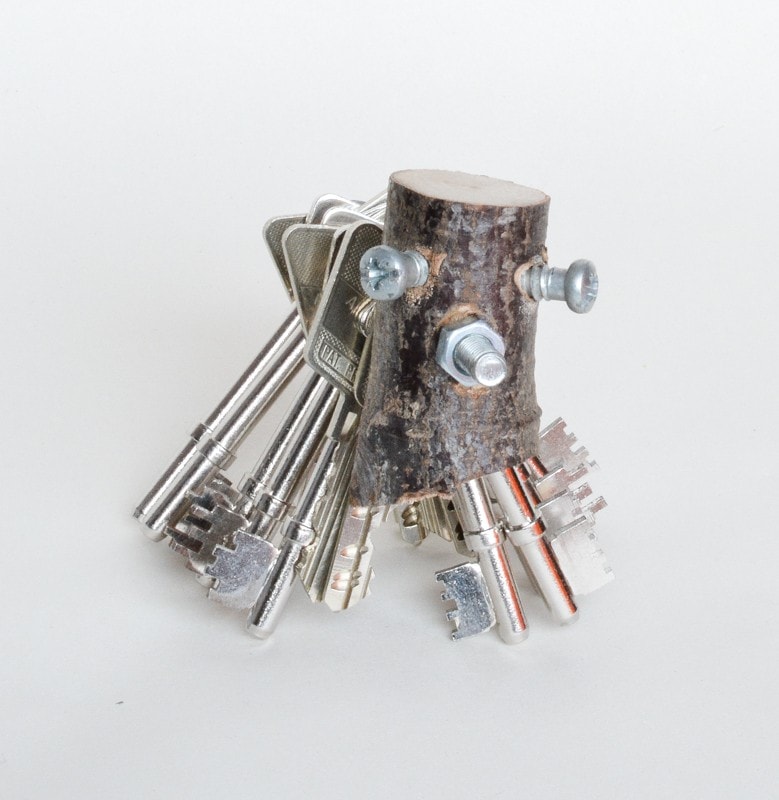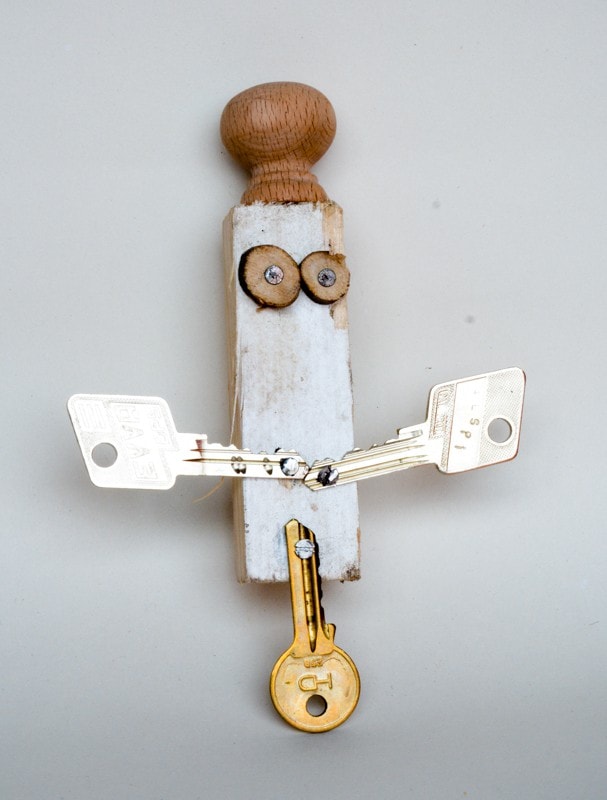 My thoughts wandered to wall art – layering the keys up to create snowflakes. Along the way, I did wonder whether a more abstract piece was more my style.
Upcycled Old Keys Wall Art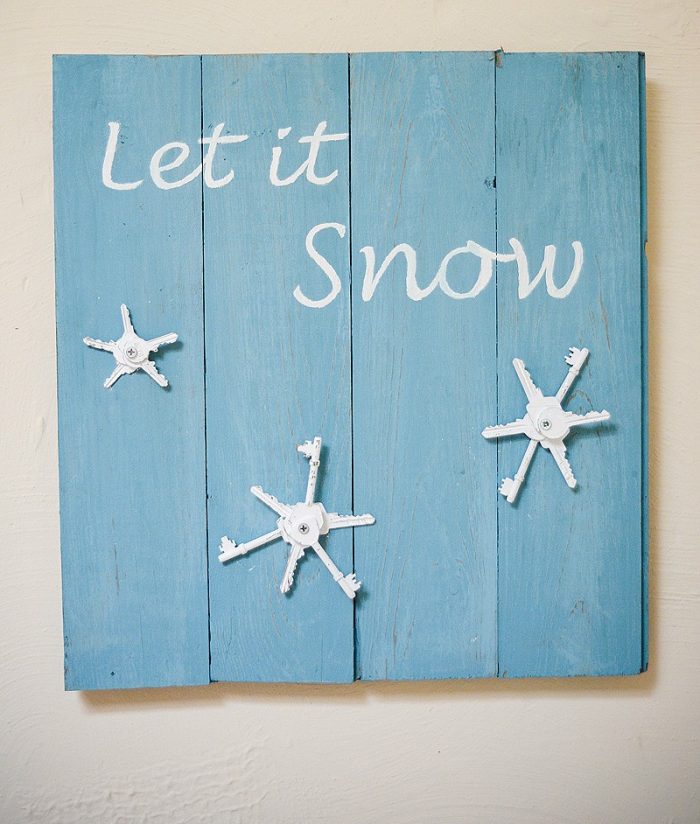 Start by creating the wood base. Cut pieces of wood to create a plack measuring. I have used old wood cutting five pieces long.
Use wood glue to glue them together. Once this is dry place a piece of wood across the back as battoning. Screw into place.
Paint the wood blue – I have used Rustoleum. It is no secret I love chalk paint, it's great that I don't need to wait for any primer to dry! Once dry you may wish to lightly sand to reveal the grain of the wood, adding a little texture.
Spray the keys white.
I used Novasol Spray White chalk paint, as this is what I had. It covered well and dries within fifteen minutes. However it has chipped on the keys – personally, I like this effect. Spray both sides.
Next print off the words in a font you like. Using the technique often taught in school rub the back of the paper in chalk. Place the text right side up on the wood. Using a ball paint drawer round the outline of the words. When you lift the paper up the chalk has transferred to the wood to create a guide for hand-painting the letters.
Paint the letters in.
Lastly, drill a small hole in the wood for the centre of each snowflake. Screw the keys in place with long screws.
I have to admit that I prefer my husbands and children's key animals. We have lots of keys left, what would you make??