I am delighted to be taking part in this tour. Having never sewn a cardigan I am pleased to be trying something new. I have to admit to deliberately picking cardigans I thought a) would look good but b) would be easy to sew! My first cardigan pattern is Womens Draped Cardigan from Seamingly Smitten. My fabric is quality stretch jersey fabric from John Kaldor purchased from Minerva Crafts.
Sizing wise I am a 14/16 uk which equated to a M cardigan or this pattern. I would describe my body shape as pear shaped.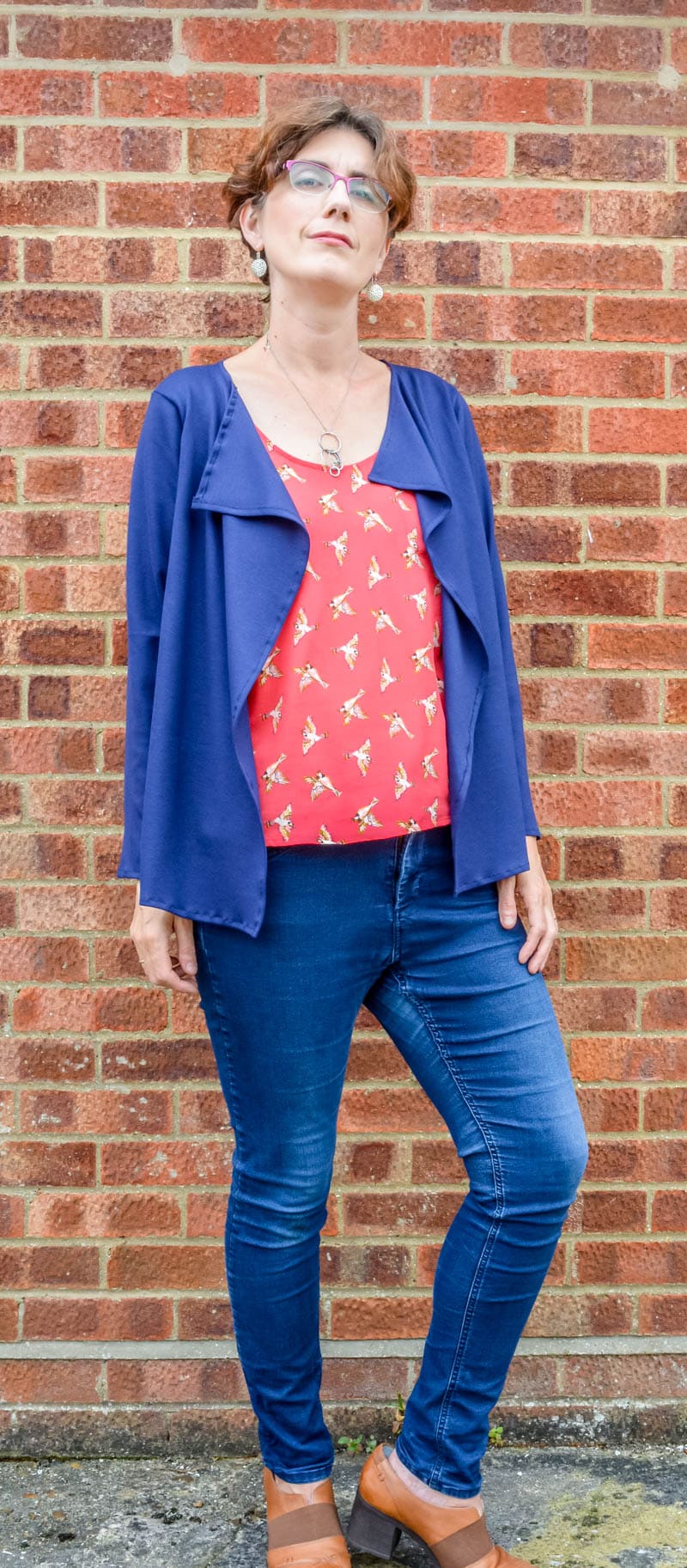 I'm pleased with the drape of the cardigan.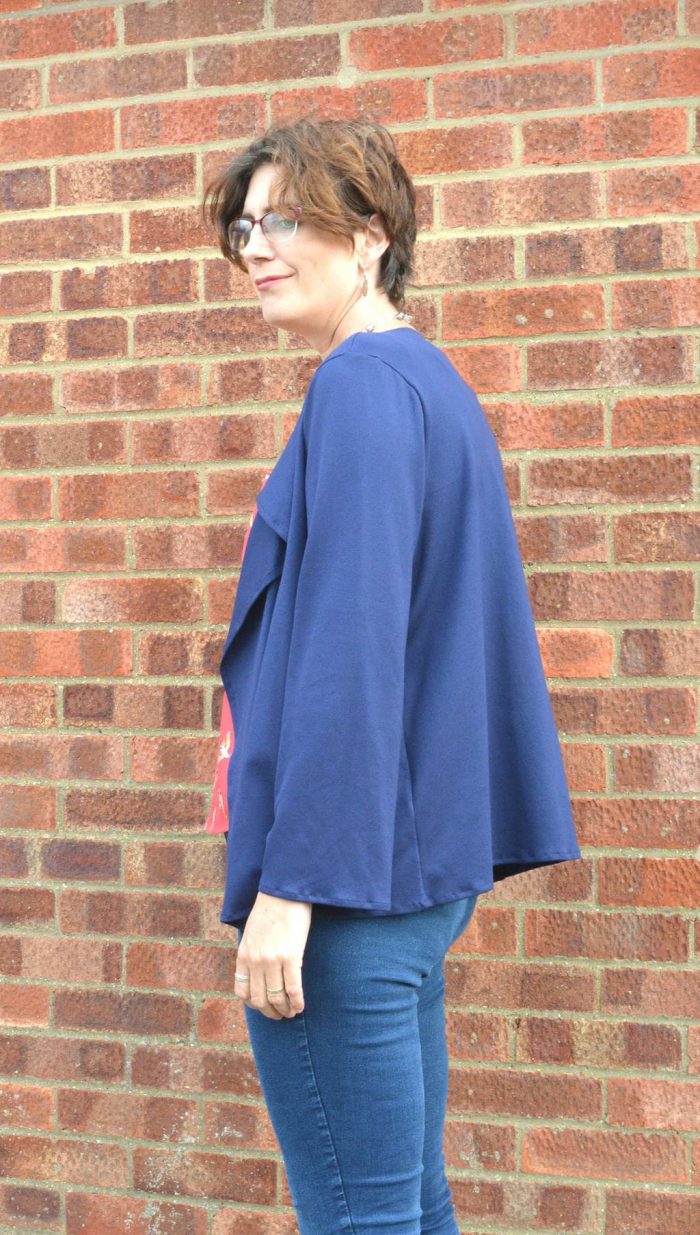 and with the sleeve length – the pattern comes with three sleeve lengths:) It is a super easy sew, with great directions for sewing up with a regular sewing machine (I did use an overlocker but you don't need to). The cardigan is quick to sew, I made it in an evening:)
The second cardigan is the Cocoon Cardigan Sewing Pattern. This can be sewn with a wooly knit to give a super cosy feel. To my surprise I chose a bright pink knit…????
The pattern comes with an optional hood. The sleeves are much wider than the first pattern.
The pattern comes in short, medium and long lengths – it's great having the right length of sleeve:)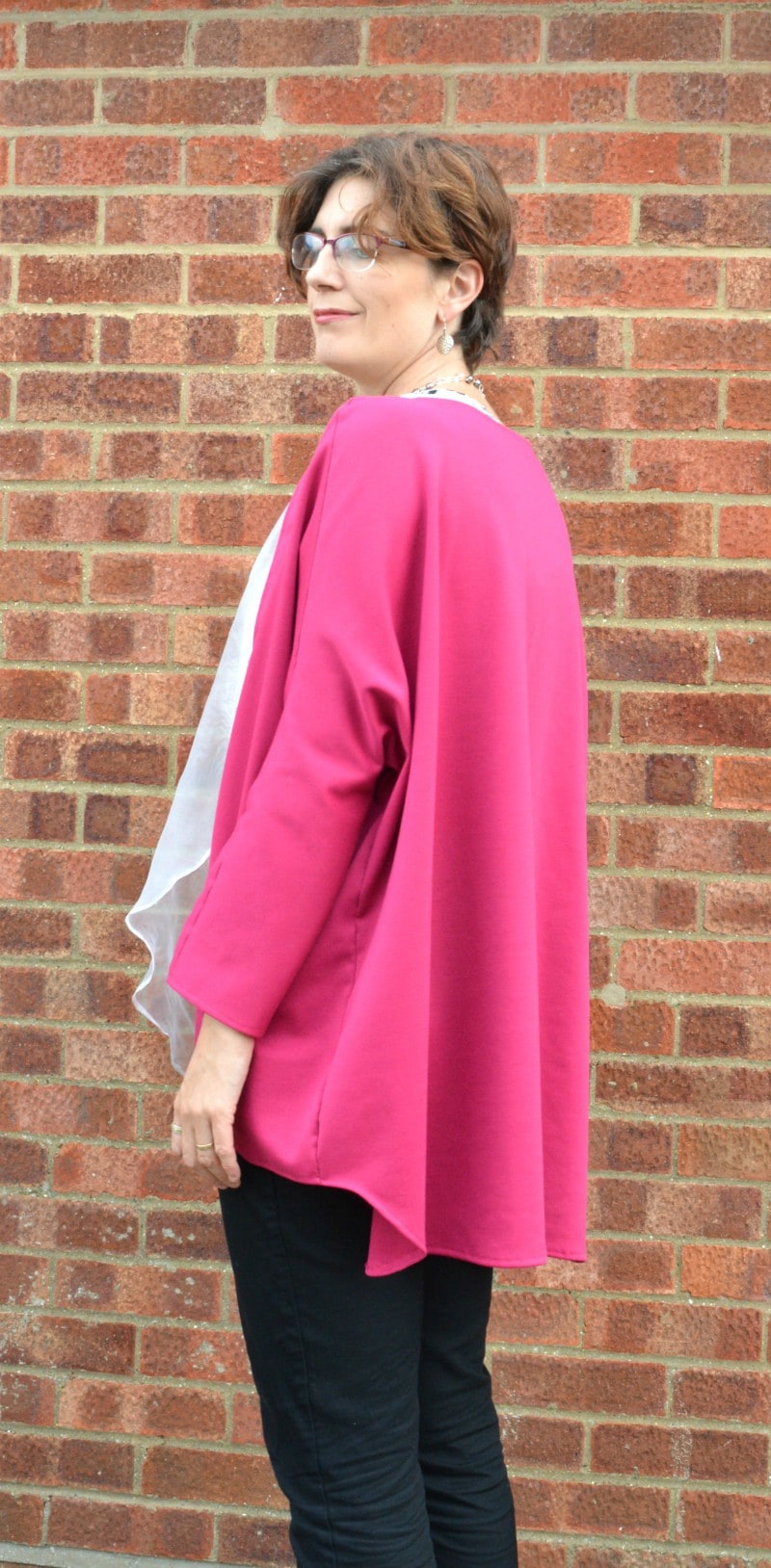 Would you like to make one of these cardigans yourself? I am delighted to offer you a giveaway for the cardigan pattern of your choice. Enter below and good luck:)
a Rafflecopter giveaway

Please do visit the other bloggers taking part and find some cardigan sewing inspiration.