Last week I was sharing the inspiration my friends flower corsage provoked. She advised me it had been made on a course, and involved two washer taps and three metres of homemade fabric ribbon. Here's my version of the scrap fabric flower tutorial.
This week I have visiting various DIY store to try and find large washer taps.. the result was one 1/2″ and one 1 1/4″ .
Three meters of fabric ribbon were created with a variety of strips of fabric, including transparent sparkly fabrics. The pieces of fabric are cut to approx 1 cm wide (various lengths) and stitched together with a zigzag stitch. If you have crimping scissors you can add a texture to your strips by cutting with them.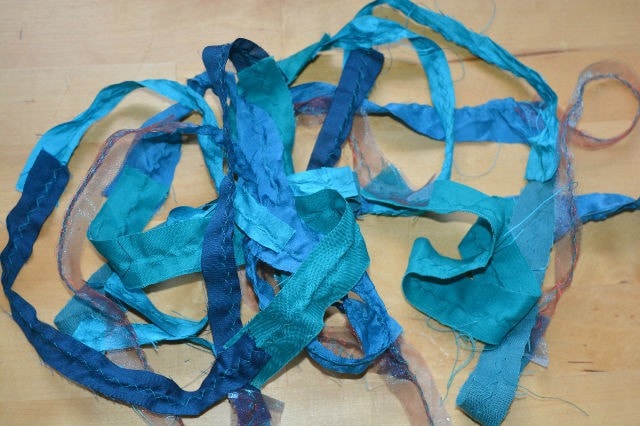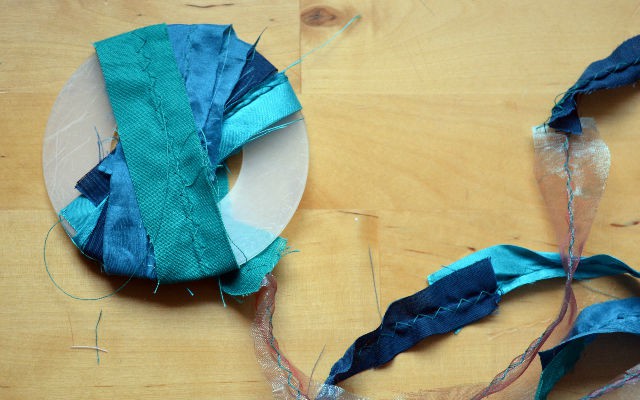 Wrap the homemade ribbon around the washer taps. Stitch through the layer in the middle.. Run small stitches round in a circle to ensure you capture each piece.. either by hand or with the sewing machine.
Cut round the edge of your circles through to the washer tap, and remove the washer.
Stitch the two pieces together and attach a suitable button for the middle of your beautiful flower.
I have added a brooch pin to a red fabric flower, and attached to the finished black cord jacket bag:) I appreciate the brooch is not to everyone's taste as it will fray.. I think this is part of the beauty of it but it is not for neat freaks, no offence meant:)
Why not check out the other lovely makes on this weeks Handmade Harbour, or some of the other tutorials over at Craftori🙂