Love collecting pieces of rusty metal off the beach? Wonder what to do with them once home?! My eye has been drawn to fabric dyed with rust – somehow I started yet another Pinterest board! The patterns on rust fabric are beautiful.
I love the random nature of rust dyed fabric. It is hard to control the results but that is part of the fun. Different fabrics will react slightly differently, some may dye quicker than others.
These are my experiments (to date!)
How to dye fabric with rust
Collect a variety of objects with rust – your fabric will need to be touching rust for the colour to develop.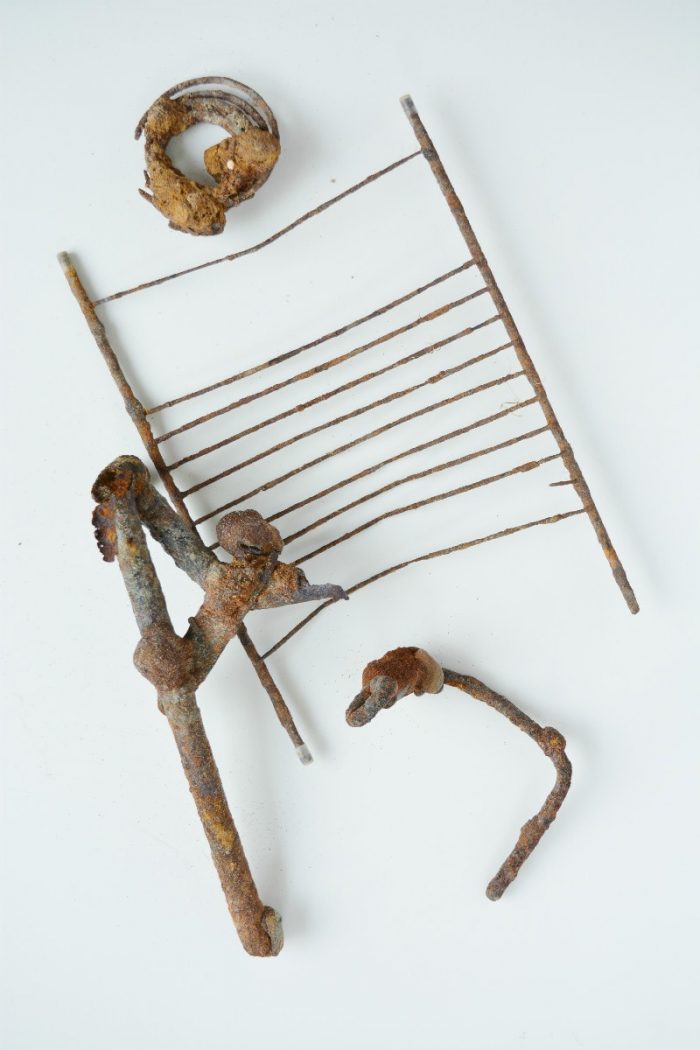 Soak your fabric in a ration of 50:50 vinegar and water.
Place rust fabric on top of fabric, alternatively wrap the objects in fabric.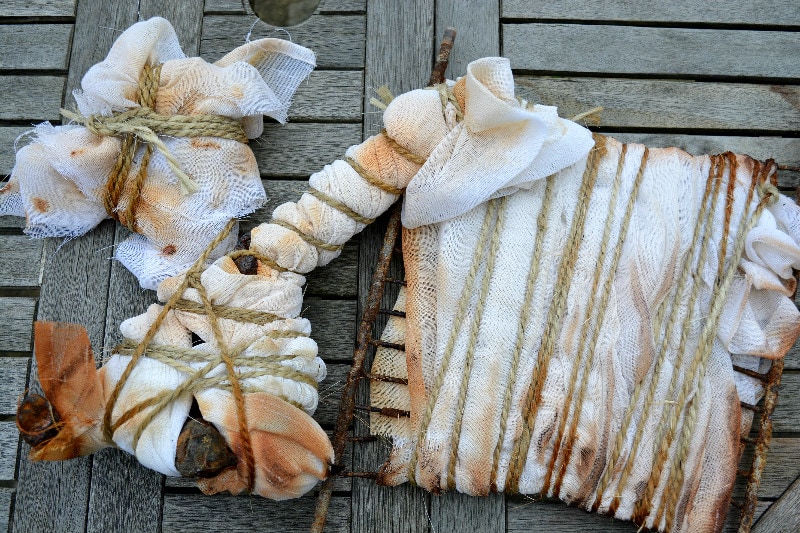 The rust dye will take anywhere between a day and five days to develop.
Bright sunshine helps the rust develop.
Once dyed wash the fabric.
Rust fabric, creating patterns
Having experimented dying fabric with found rust objects I moved on to experiment with non rusty items. My thoughts were could I have more control over the results, create patterns?? I experimented with pins, staples and metal washers. Non of these objects had rust to start with. I pleated the fabric, adding the metal items to see if I could create specific patterns.
Initially the results looked unpromising but after two to three days I am delighted with the results.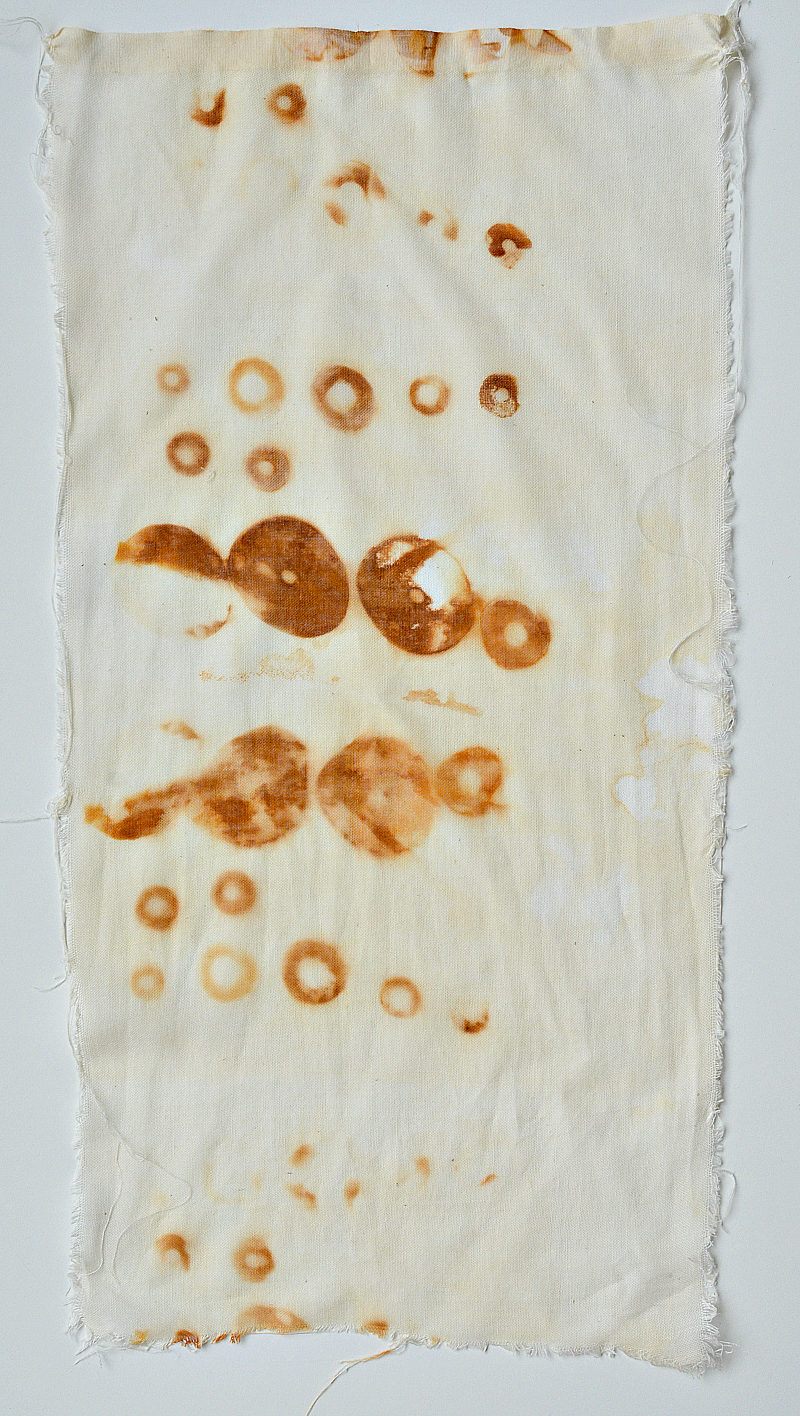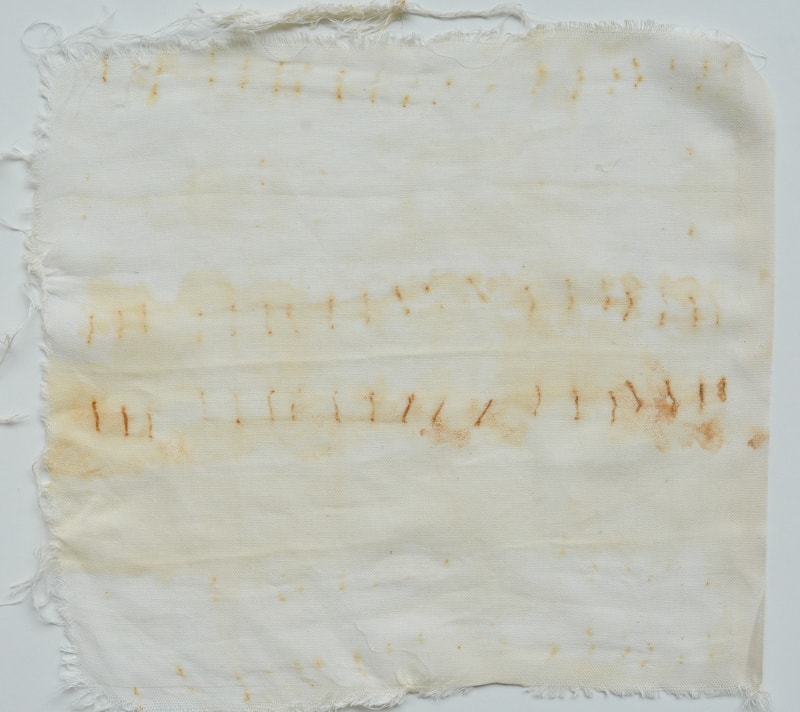 These results were not as controlled as I anticipated but I still love them.
Naturally the next question is what to make with rust dyed fabric? I am thinking slow stitch could be beautiful – a piece of wall art? a rust fabric lampshade?