I was amazed to learn that here in the UK there are approximately 10 different sizes and shapes of ostomy pouches, therefore it is not so easy to buy the right size and shape of cover. Let me show you how easy it is to make your own ostomy pouch cover!!
I was recently asked to make some ostomoy pouch covers for a fellow Mum in the local community – after a hard few months receiving treatment for cancer she is cancer free. Her lasting marks are scars from surgery and an ostomy pouch, the least I can do is make her some covers. When I shared with her my prototype she immediately put it on and remarked about the difference with having soft fabric against her skin as opposed to the plastic of the bag.

How to make an ostomy pouch cover
This post contains Amazon affiliate links for your convenience. Click here to see my disclosure policy.
RECOMMENDED SUPPLIES:
Cotton fabric – fat quarter
1/2 yard (1/2 meter) bias binding
Paper and pencils
Scissors
If you like video tutorials check out my you tube video How to make an ostomoy pouch cover.
Let's start with making a pattern for your ostomy pouch. Grab two pencils and a piece of paper. Place the ostomy pouch onto your paper. Hold your two pencils together and draw around the pouch.
So we need to add a circular opening, I have used a mug as a template. Do play with some scraps of fabric to check the circular opening size. My first ostomy pouch cover had too large an opening. Place the mug over the circular part of the ostomy pouch, pull the pouch put from below and draw the circular opening onto the paper template.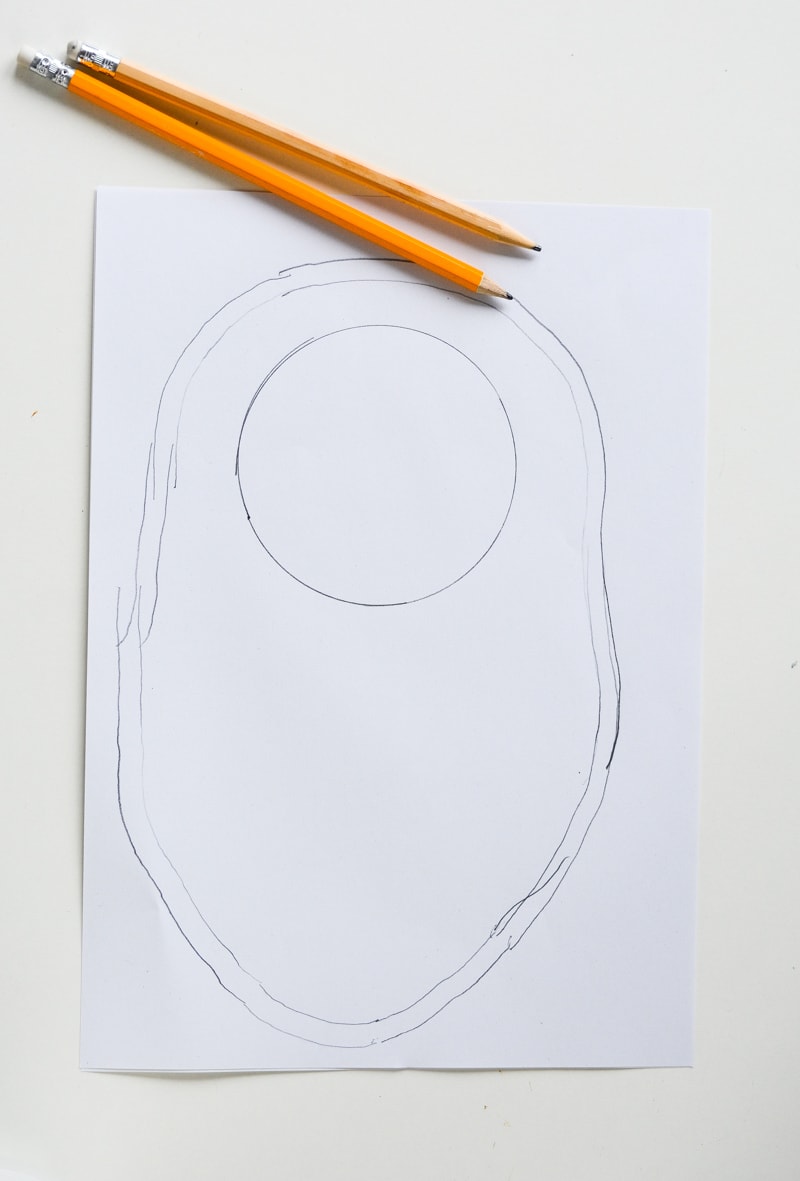 Now you have a pattern cut out three pieces of fabric, set one aside for the front of the bag, the other two are for the back of the bag and create a flap opening, to allow easy access to the drain. For the second fabric piece cut out a circular hole and cut off approx 2 1/2″ from the base. For the third piece of fabric cut across at approximately 5″ from the bottom, thus you have two pieces of fabric with a two-inch overlap.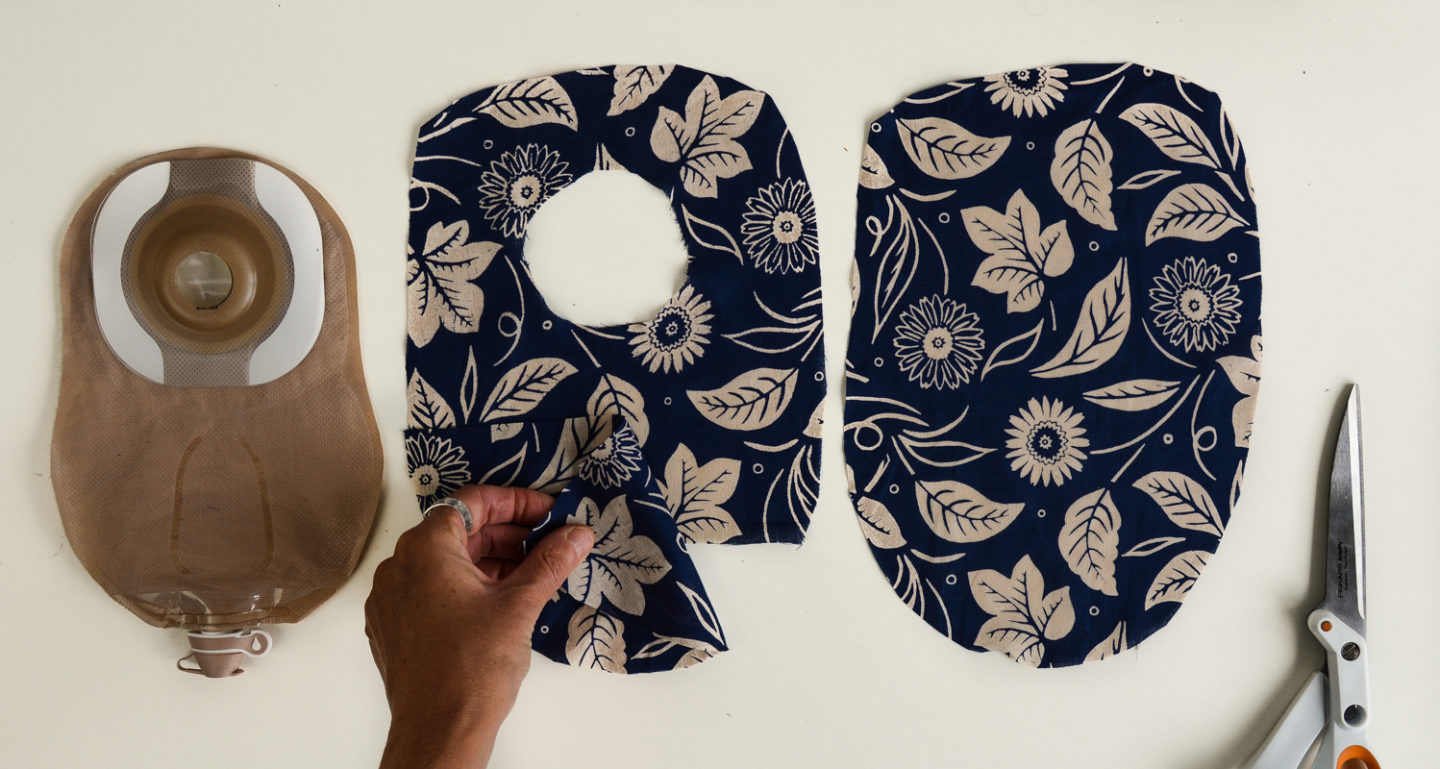 Overlock or zig-zag the straight edges of the flap, turn over to the wrong side and press a small seam approx 3/8″ (1cm), topstitch in place.
Next let's finish the circular inner edge with bias binding. Choose soft bias binding, fold in half encasing the raw edge. Topstitch to secure in place.
Now place the pattern pieces right sides together and pin in place. The order of fabric shown below is the outer side of the bag right side facing, then the circular hole piece of fabric wrong side facing, followed by the last piece of short fabric, wrong side facing.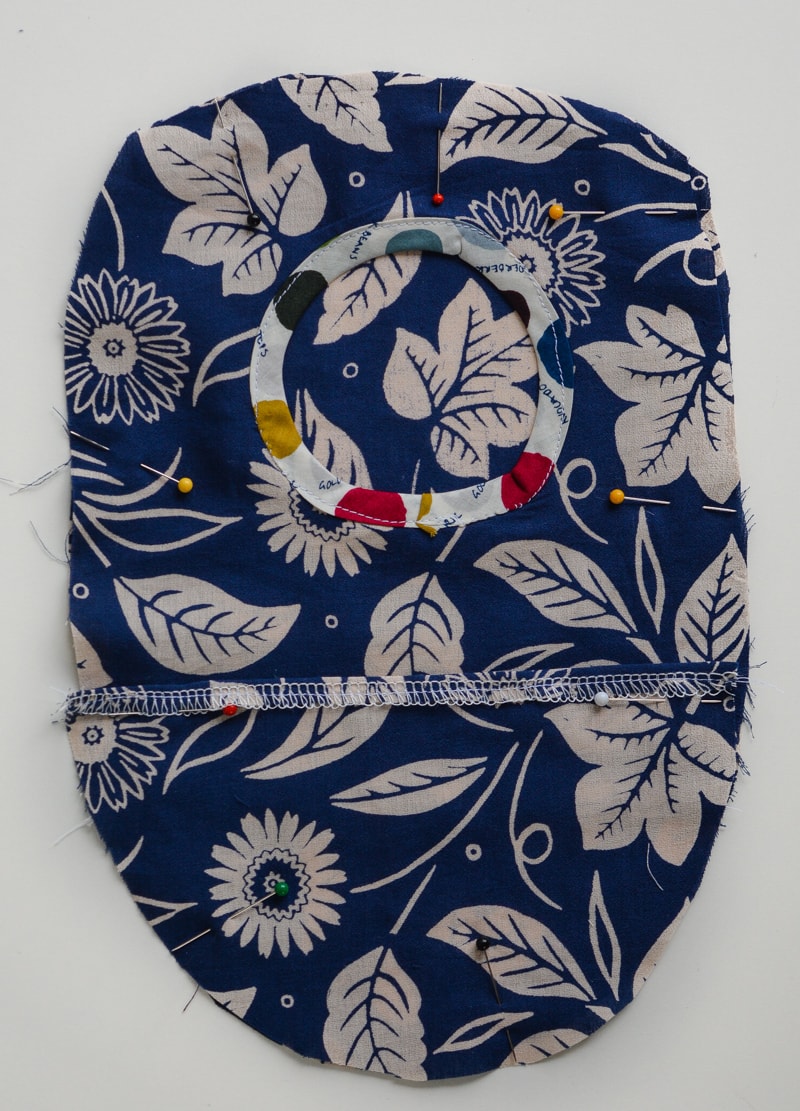 Overlocker all around the edge of the ostomy pouch cover, if you don't have an overlocker stitch around then zigzag the raw edges. Alternatively, you can encase the raw edges in bias binding.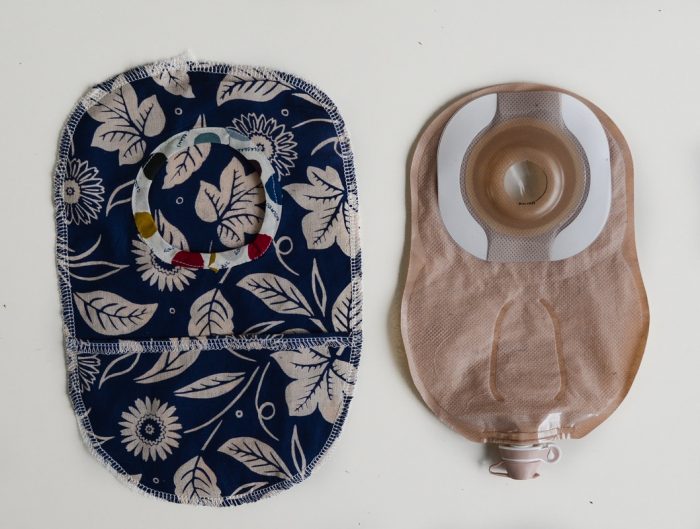 Turn the ostomy pouch bag right sides out.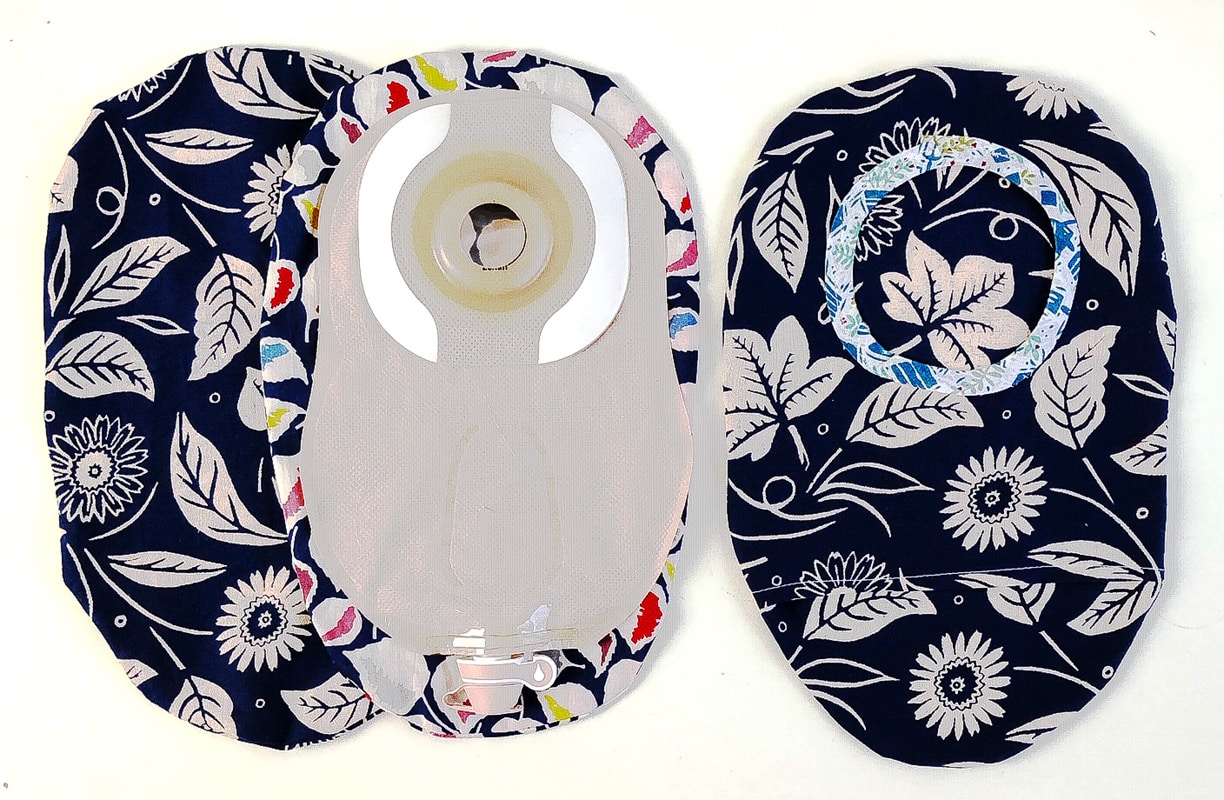 I have made a variety, including one from shower curtain fabric – I am hoping this will making showering easier for my friend but it is yet to be tested out.
Please don't be intimidated by this project, once you get started it is straight forward.