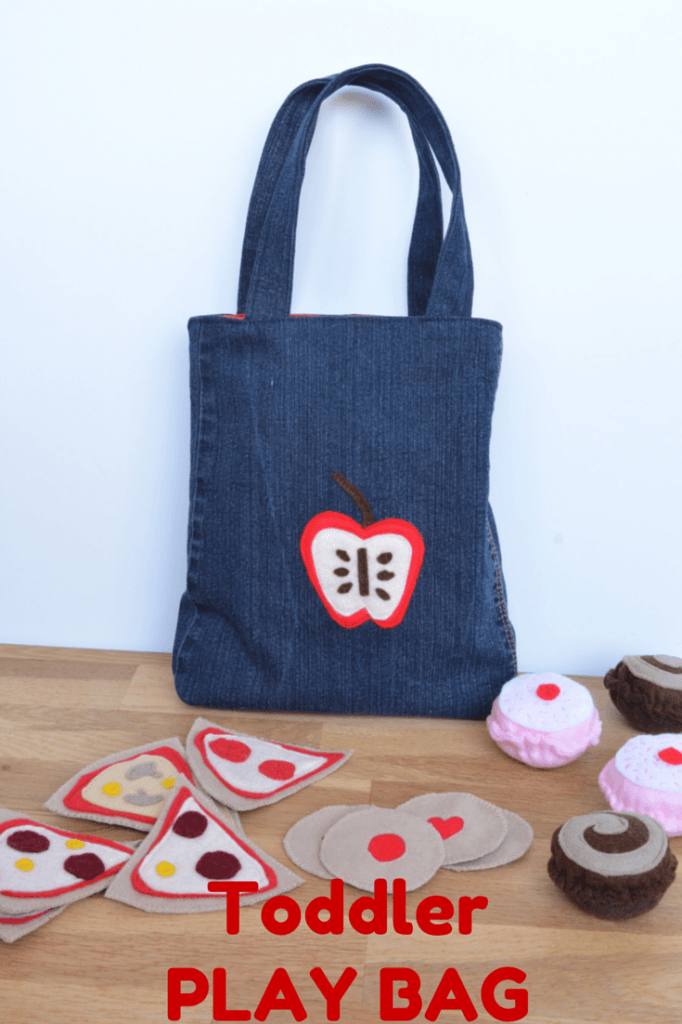 I have made my nephew a variety of felt food for his Christmas present (he will be just 2 years old). Today's tutorial is to create the toddler bag to keep them in, go pretend shopping with, anything a two year olds imagination stretches to!
I have utilised an old pair of jeans, an old curtain and some felt to create the perfect sized upcycled toddler bag.
You will need:
denim trousers
felt
lining fabric (this can be anything, I used an old curtain)
scissors
sewing machine
To make:
Cut a length of your trouser 31cm long (my denim trousers were 26 cm wide)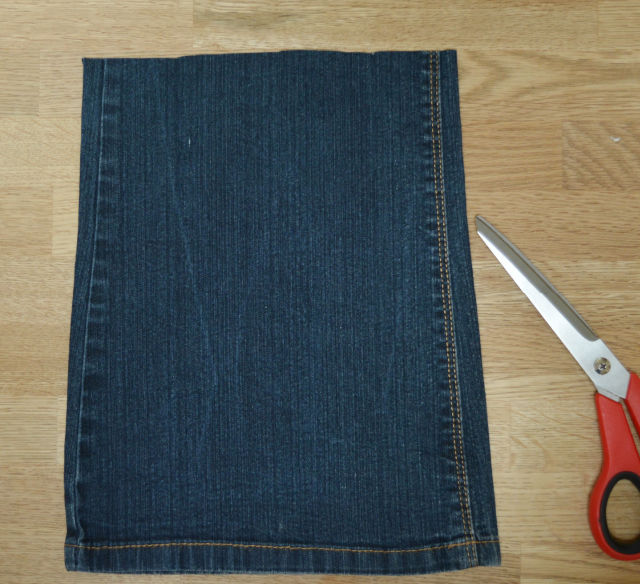 Cut out your felt to create an applique shape – I created an apple to represent the play food. If you are stuck for ideas carry out an internet search for an applique image of your chosen subject).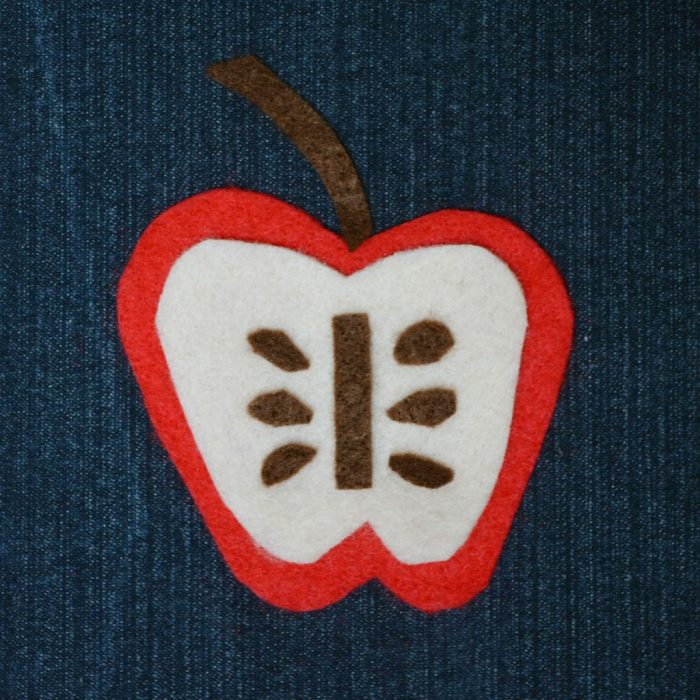 Stitch your applique design to the center of your denim.
Turn your denim inside out, and stitch along the bottom of your bag.
Turn to the right side out and lay on top of your lining fabric (two layers). Use your bag as template to cut out the liner, including seam allowance.
Stitch three sides of the lining to create the same shaped bag.
Returning to your denim bag turn inside out. Mark the sides of the bag with a pin.
Fold the side down to the base of the bag, to create a triangular shape.
Mark across a stitch line, 5cm across.
Stitch across, trim and finish with a zigzag stitch.
Repeat for your bag lining.
Create the handles by cutting out two strips of denim 37 by 7cm. Fold in the long edges and then fold in half.
Stitch both sides of handles. Pin on the right side your denim bag, in from the sides.
Pull you lining bag over the top, right sides facing. Ensure your handles are lying neatly down the bag. Pin along the top edge. Stitch round leaving a 4″ gap in order to turn the bag right side out.
Turn right side out. Fold in raw edge and top stitch round the top of the bag.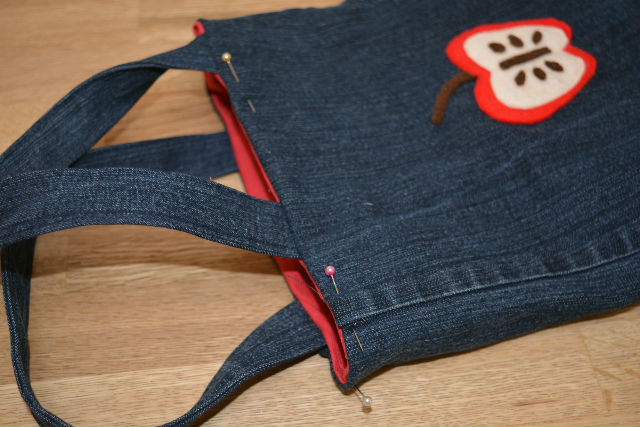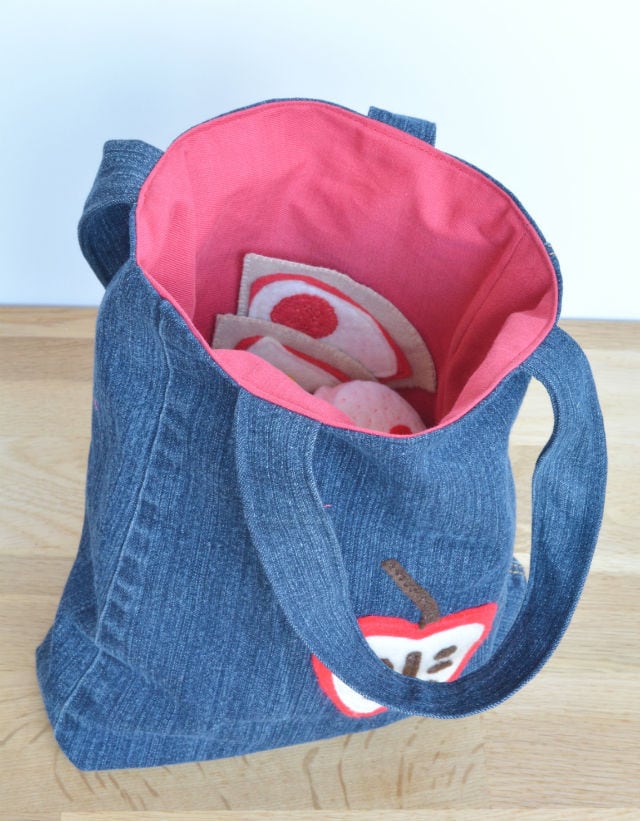 For the felt food tutorials here: jammy dodgers, pizza – frustratingly I am unable to find a pattern for the cupcakes (mine is photcopied from a library book)
What gifts are you making for this christmas – I love making for others, especially when it is a thrifty make!
Check out pinterest to see other makes I have planned for this christmas:)
I hope you have had an equally productive and creative week. As usual I am popping by Handmade Harbour🙂