Remember the wall tree we are keeping up for the year? Its time to decorate it for Easter, to create our own Easter Egg Tree:)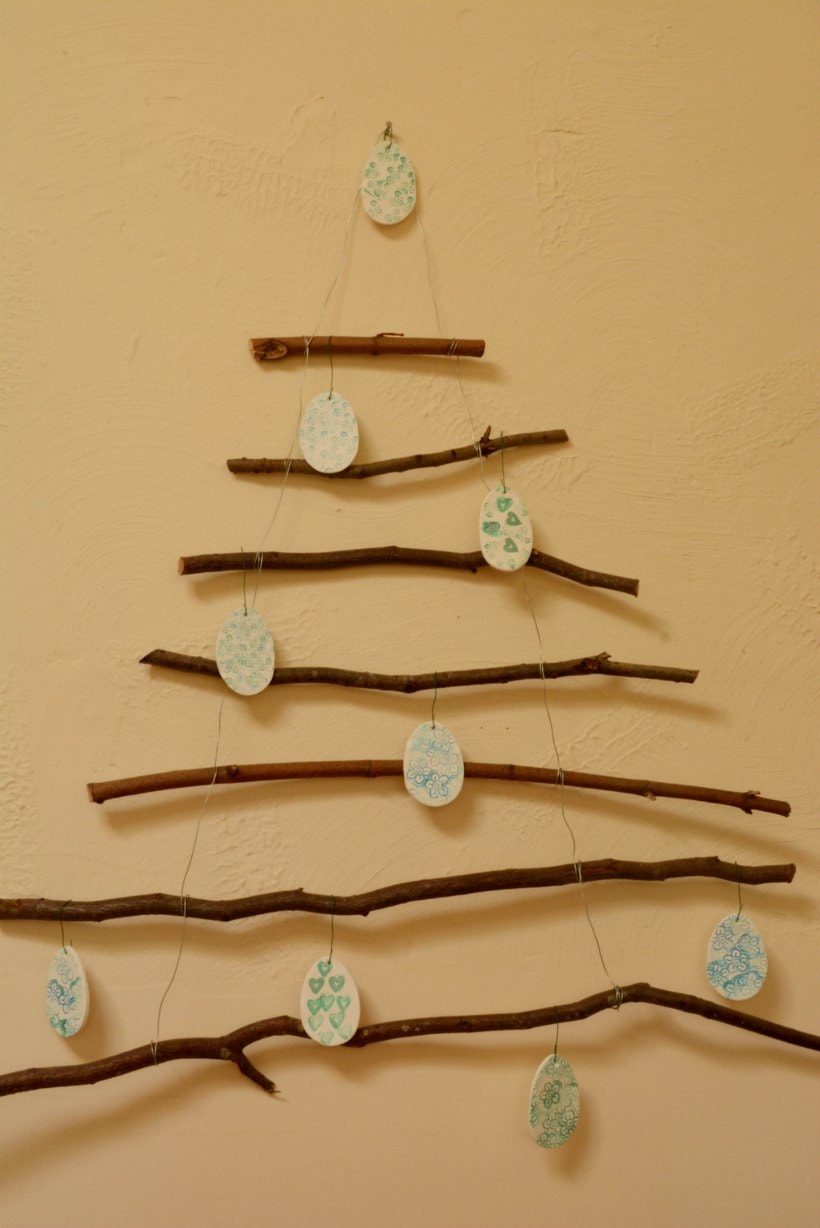 The children and I had a go at making egg shapes from air drying clay, and stamping them with patterns to add texture.
Easter Eggs Decoration
To make your own roll out your clay to 3-4mm thick. Cut out with cutters, and smooth any rough edges.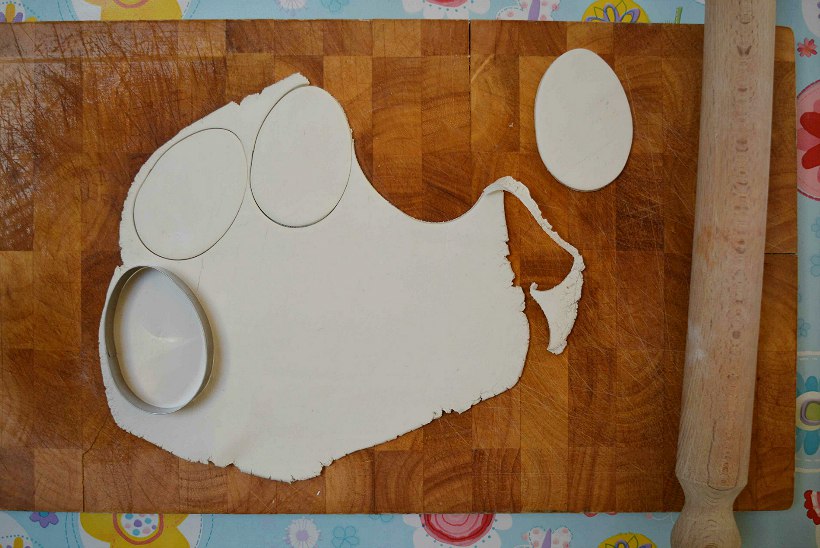 Next – the fun part. Using a selection of stamps and inks add texture to your egg shapes – I limited the children to two toning colours and three stamps. This worked well, if given free rein the eggs may have become a little over decorated!!
If you are planning on hanging your eggs add a small hole at the top to in order to be able to thread through string or similar. We used a wooden kebab skewer.
The children had not worked with air clay before – they loved the texture, and happily continued playing creating all sorts.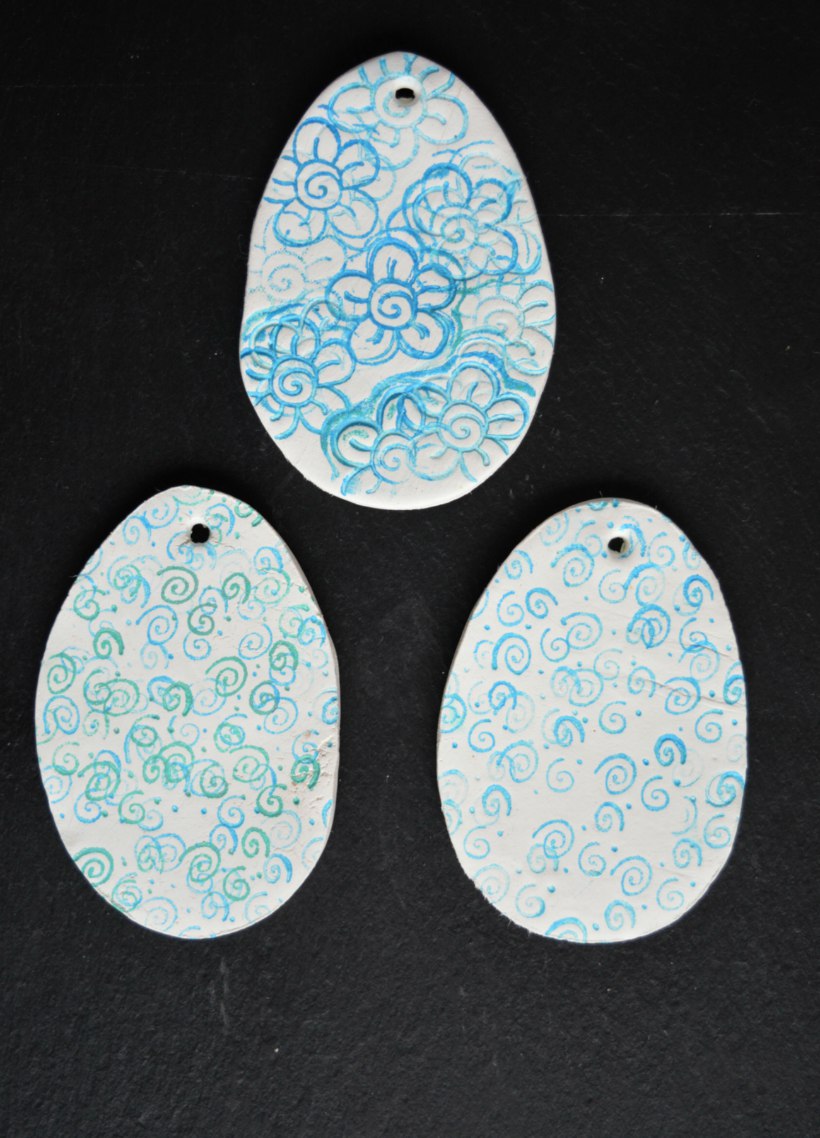 All I had to do was hang them on our Easter Egg Tree. Are you decorating for Easter?