It has crossed my mind that my wardrobe has NO long skirts…. not sure how, or why?! A long skirt is perfect when you are not quite sure how warm it is going to be. This week I was talked into buying this dress by my daughter, she fell in love with the fun print.
As you can see it is a little generous on top for my figure. I had read that it takes only ten minutes to create a maxi skirt, time to put this to the test. Plus its a perfect dress to convert and enter into Renegade Seamstress Refashion Runaway sew along.
DIY Maxi Skirt
First cut the skirt to required length plus an inch.
Turn over along waist to create waist band. Measure waist for elastic, sew up elastic into one circle for required measurements.Place elastic into pinned waistband.
Stitch waistband – thats it!!
This method saves the sometimes fiddly alternative of threading elastic through with a safety pin:)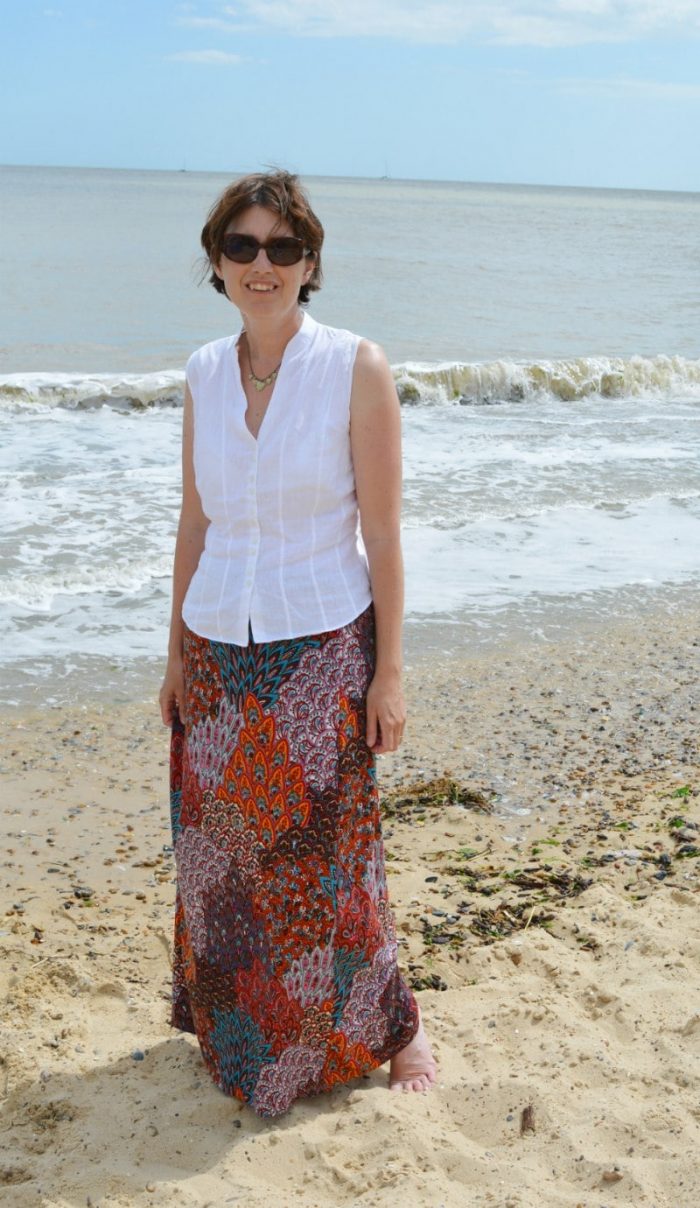 So how about the ten minute time framework for a DIY Maxi Skirt? It took me no more than twenty minutes including changing sewing machine needle to ballpoint and fitting my walking foot (these help your sewing machine sew knit fabric without skipping stitches).
I am delighted my daughter talked me ino buying the dress, the bright swirly pattern has grown on me:)