This year we have gone to town to come up with a variety of DIY Christmas decorations with tree branches. There is something so satisfying about making decorations using the materials to hand, in particular, tree branches saved from autumn prunings. The cost is minimal, you are saving resources by not buying new, the materials are plentiful…. there's no need for me to go on!
Do the tree branches need to be dried out? These tree branches were cut back two to three weeks before we made the decoration, as the wood dries out the branches will become a little more brittle.
Can I spray paint the tree branches? Yes!, These would look great sprayed white, but if you have a pale wall you could spray in a dark grey to add the contrast to your Christmas tree branch decoration.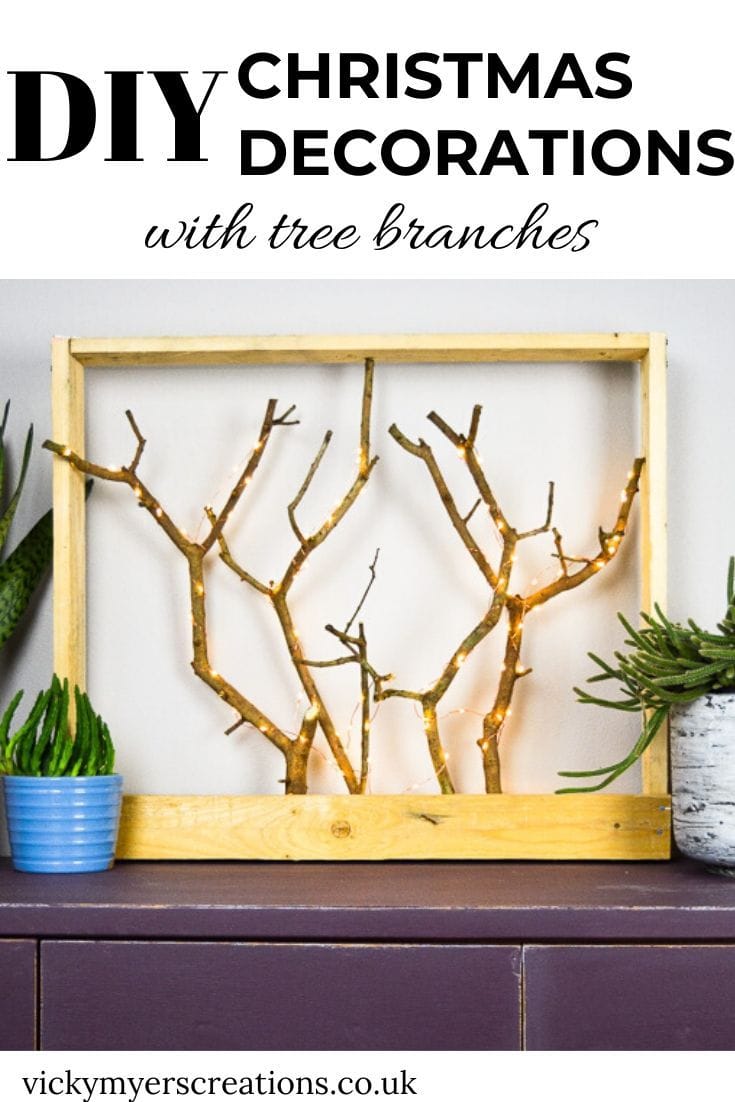 Our home is adorned with decorating ideas with tree branches. Find out more about our other projects:-
DIY Christmas Decorations with Tree Branches
This post contains Amazon affiliate links for your convenience. Click here to see my disclosure policy.
RECOMMENDED SUPPLIES:
Tree Branches
Pallet
Christmas lights
Drill
Corner braces
You will need pieces of wood to create the frame for your branches – we have used a pallet, dissembling it in order to use the wood pieces.
You will also need tree branches with interesting shapes. Lay them out to work out your composition. Adding a string of battery lights brings highlights the shapes.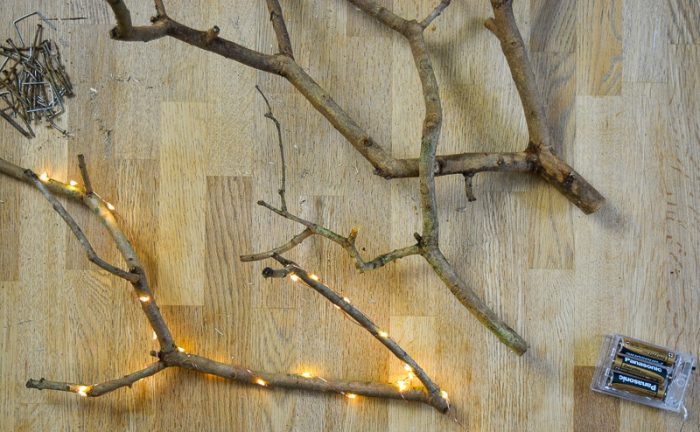 Our frame is built around the size of the branches.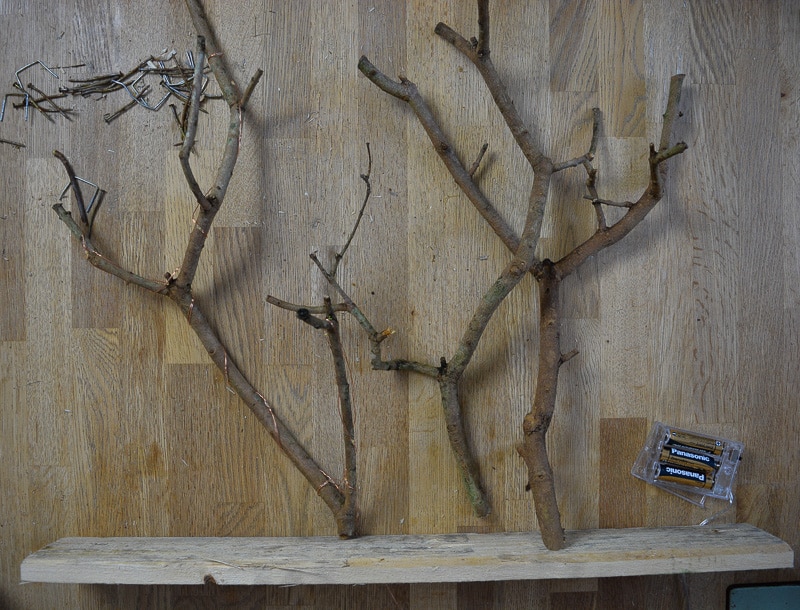 Once you know the placement of your branches on aa base piece of wood mark the positions, with a pencil.
Ensure you select a drill piece designed for wood.
Place the branches into your pre-drilled wood, if need be you can shave a little off the base of the branches to gain a neat fit.
Now you have the base to build your frame from pallets around. Lay our your pieces of wood and cut to size. The base of the frame has a second layer, in which you can hide the battery pack.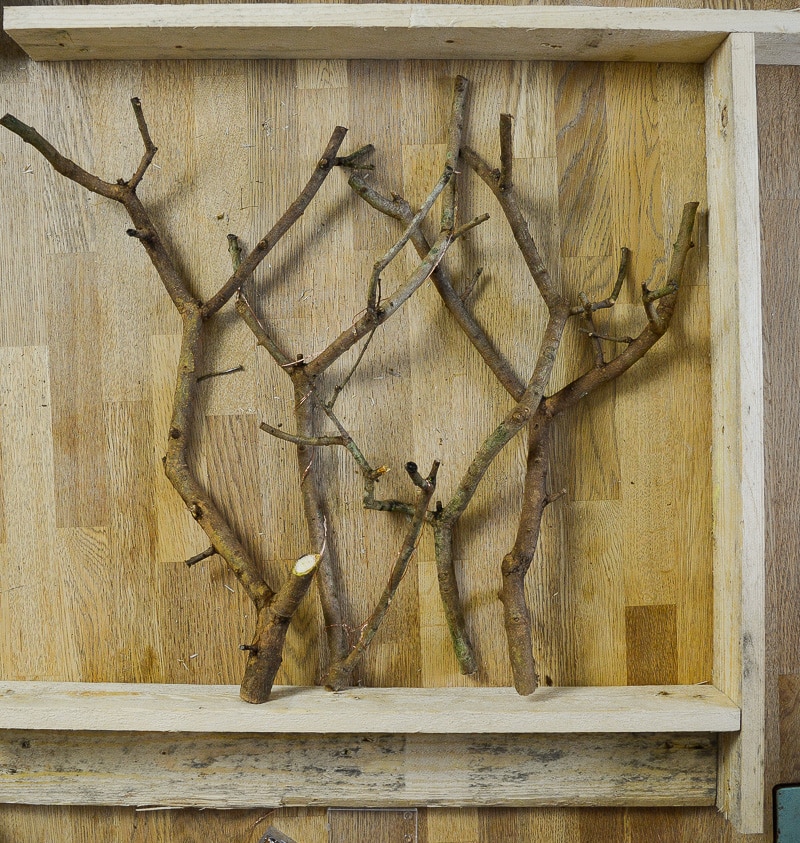 This is what you are aiming for:-
Use corner braces to secure together.
Now for the base layer.
Lastly, secure a piece of wood over the front at the bottom.
We resisted thoughts of staining or spray painting the frame but I am now wondering how the DIY Christmas Decorations made from tree branches would look with a dark slate grey frame.