Today is challenge 8 of the #12DaysofChristmasDIYChallenges
The challenge – Use up those old chip packets instead of throwing them away – and make some Christmas decorations.
I had several ideas for this challenge, but failed to be organised re saving crisp packets in advance:( So here's one crisp packet decoration!
Wash your crisp packet and turn inside out.
Cut into two triangles, place together in a star shape.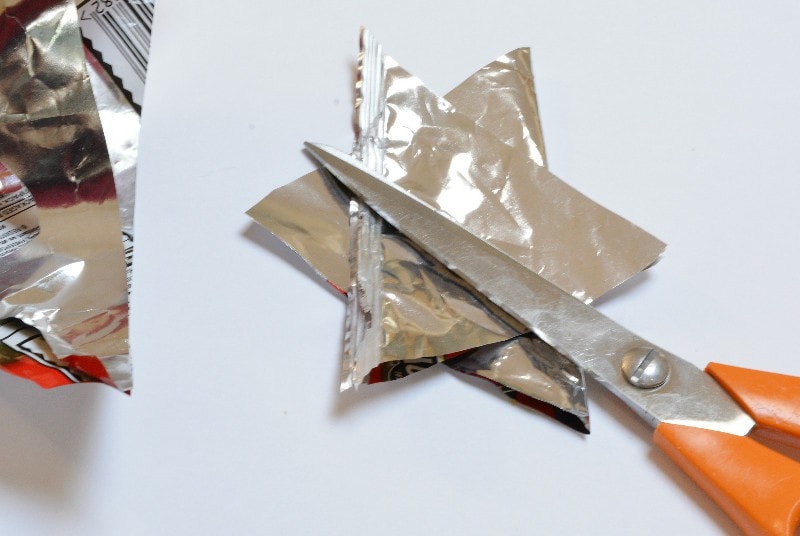 Sew on a button in the middle, creating a hanging loop from the thread.
That's it your done – almost as quick as eating the crisps?!