My brother and sister-in-law are expecting their first baby in December. I am delighted to share with you the diaper bag I have made for them.
I used a free pattern from Sew4Home. As usual with a bag with many pockets I found it a little intimidating, but in reality it was easy to sew.
The pattern was well laid out with clear instructions and photographs.
The fabric was gifted to me, my sister-in-law chose it from my stash as a fun gender neutral fabric.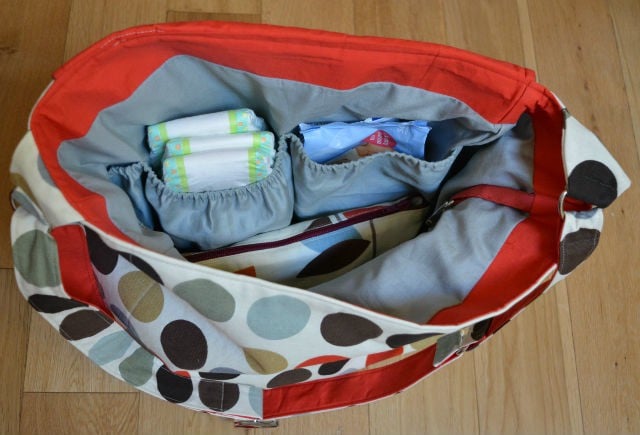 I deviated a little from the pattern, omitting some of the internal pockets, and using plain lining fabric as opposed to the recommended Pull fabric (making use of fabric stash rather than purchasing!)
I created small zip bag, lined with fabric shower curtain, my thoughts were of explosive nappies and carrying home rather dirty baby clothes!
I hope you have had an equally productive and creative week, I have to admit to feeling rather chuffed that I have finished my first homemade Christmas present!