How to make Denim Christmas Decorations
November 25, 2017
It is no secret that I love working with old jeans it's such a versatile fabric. Somehow over the years, I haven't made any denim Christmas decorations… its time to fix that!!
As I pack up my sewing room up this week I am particularly struggling with packing ripped jeans away. Yesterday a colleague gave me some old jeans, I am so delighted but felt I couldn't bring them home – they have turned into my secret stash of denim, hidden in a box on a shelf at work #shhhhh
Denim Christmas Decorations
RECOMMENDED SUPPLIES:
Old ripped denim jeans
Scissors
Embroidery Threads & needle
Cushion stuffing
Ribbon
Start by cutting out two triangles from denim.
Hand stitch beautiful mini stars simply layering running one straight stitch on top of each. Stitch a variety of stars all over one triangle.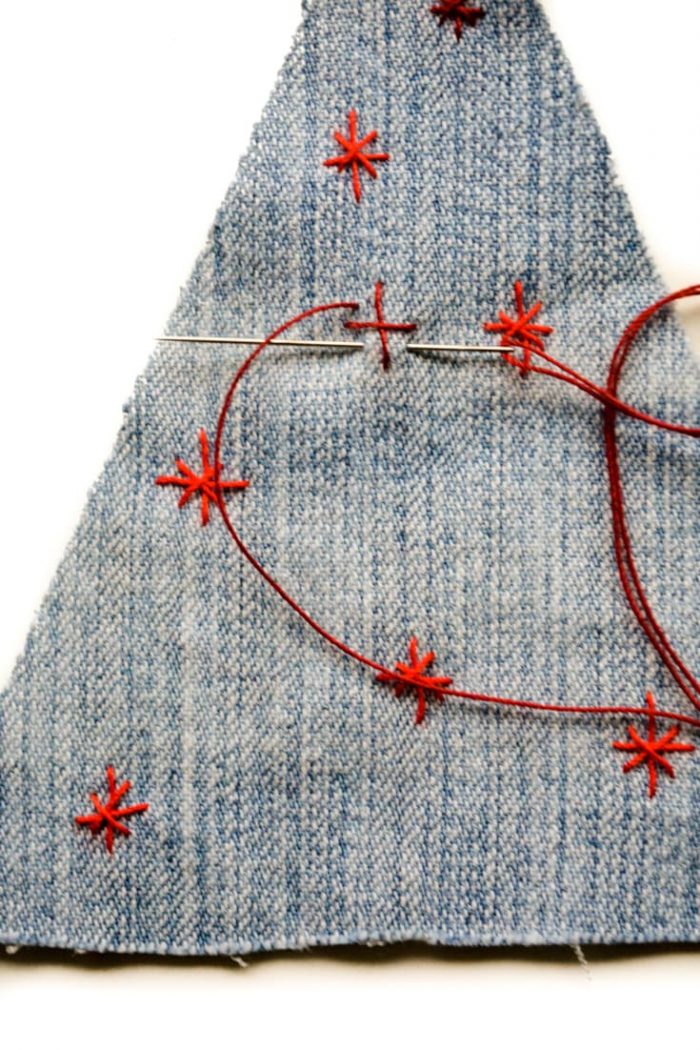 Place the two triangles together. Stitch together using a blanket stitch. Start at the bottom and work up one side.
Once you are close to the top pause. Tie a piece of ribbon with a knot and place in between the layers.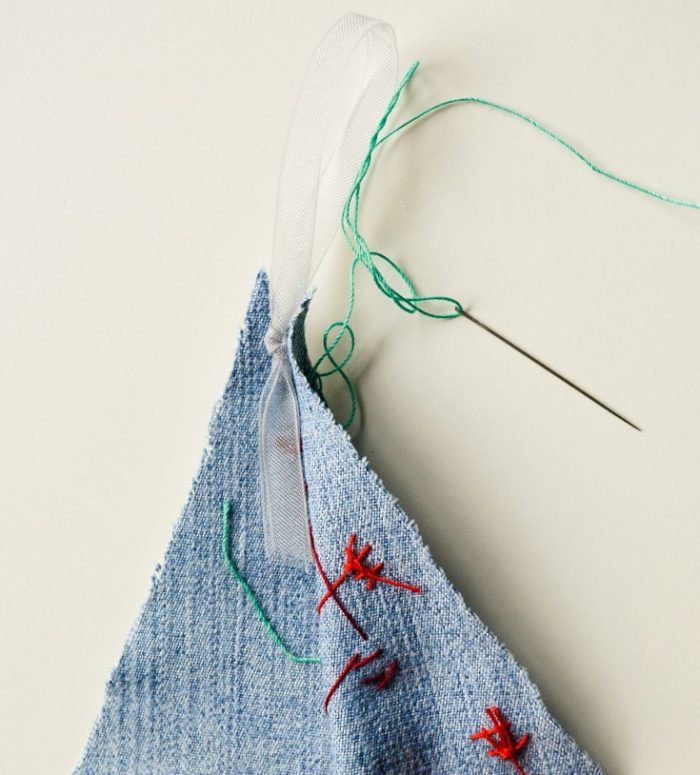 Continue blanket stitching around the top, encapturing the ribbon.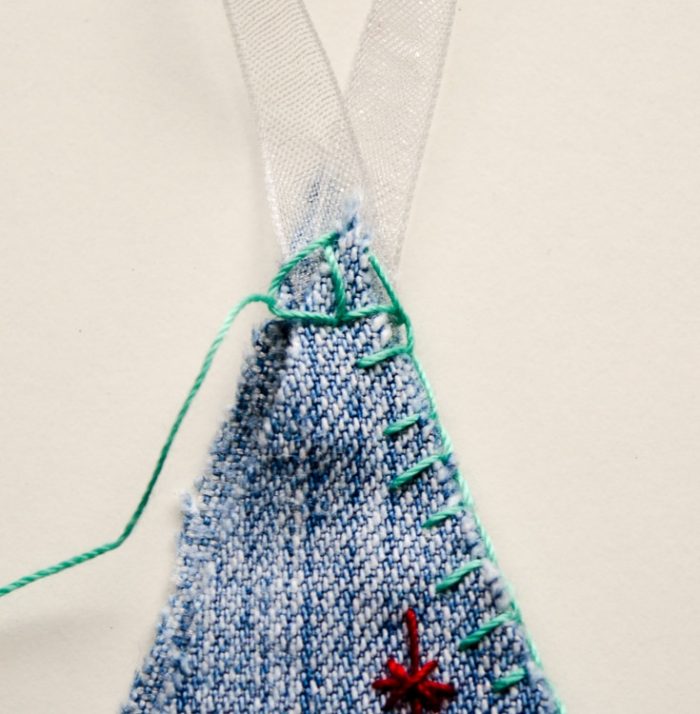 Once you have reached the bottom of the triangle stuff the triangle.
Continue with your blanket stitch to finish the decoration.
That's it, you are done! The only complicated piece is deciding on your colours.
If you would rather sew denim Christmas gifts I have a tutorial for a child's apron here, or how about a denim tablet case?
Do you have favourite denim Christmas projects?

A passion for sewing, upcycling and caring for the environment - the perfect excuse to haunt charity shops for bargains!